Since money and space are usually in high demand, you want your purchases to make sense and work for you as far into the future as possible. To do this, the focus should be how to expand your capabilities rather than getting one project done quickly. With this in mind, and based on what I've learned over the past three decades, here's how I would proceed if I were starting over now. 

Hello Eva. Thank you for commenting. I know and feel what you are saying. But selling is an integral part of any business and there is no escaping it. There are no companies as such that pick up things from artisans and craft persons. But it might not be difficult to find a business or a store where you live that will do just that. And maybe other ways of selling your wood crafts are worth looking into as well. Here is an article we wrote on it… Easy places to sell more of your wood crafts..
Offer good for one item at regular price only. Limit one coupon per customer per day. Must present coupon at time of purchase. Offer is not valid with any other coupon, discount or previous purchase. One cut or one bolt of fabric or trim "by the yard" equals one item. Online fabric & trim discount is limited to 10 yards, single cut. Excludes CRICUT® products, candy & snack products, gum & mints, gift cards, custom orders, labor, rentals, class fees or items labeled "Your Price". Exclusions subject to change. Cash Value 1/10¢.
At some point dust collection needs to be considered. For safety reasons all power tools should run in conjunction with a good dust collection system. However the reality is that many woodworkers will put up with the dust for a while, if not forever. There are machines that really can't be run without dust collection such as a large planer or a bandsaw. The chips and sawdust must be extracted or else the buildup will damage the machine. A large shop vac may be sufficient for smaller machines, and portable dust collectors are available that can be moved from one machine to another. Dust collection is a reasonable investment that should actually be made early on. Your health is well worth the cost.
We think you're going to find our newsletter and blogs useful and entertaining to read. Because we're all woodworkers here at Popular Woodworking, we generate a huge amount of valuable woodworking information that we cannot possibly cram into the printed magazine. So the newsletter and community are both great places for us to share what we know with you.
If you have wood pallets just lying around the yard, put them to use by turning them into a great mud room bench. This bench would look fabulous on the deck or just inside the door, wherever you want to put it. When you finish putting it all together, just sand and stain it whatever color you want and you have a beautiful bench that cost you very little to create.
How about building a secret room hidden behind a door that's masquerading as a bookcase—just like in the movies? Not sure how to build the entrance? Well, just buy a kit. These bookcase doors from Woodfold Manufacturing are perfect for disguising the secret entrance. The bifold-style doors look like a typical bookcase when they're closed. In fact, you can even load up the shelves with 500 lbs. of books or knickknacks. The doors slide open along a steel roller system at the top and the bottom to reveal the secret room.
Then, beginning several decades ago, shop classes began to be removed from secondary curriculums. With the decrease in educational funding, and increasing emphasis on standardized testing, schools began to cull electives, institute stricter graduation requirements, and focus more on college prep academics and the subjects necessary for passing state exams. There wasn't money or time to maintain tools and sawdust-filled workshops, and one by one school districts dropped their shop classes, figuring that students who wished to pursue trade skills could do so later at a vocational college.
I consider this my "basic" tool list. Although I do not have a dedicated box for these tools, I assure you that they have a great home in cabinets, on shelves, and laying around on benches. When I do need to take my hand tools somewhere, the larger tools end up in a simple tongue and grooved latch box my grandfather owned. The smaller tools are always in my overall pockets. Overalls work great. They have multiple pockets, they're comfortable, and they protect your upper body and legs. You only have to deal with small chunks of wood getting into the pockets, which can be dealt with if you or your other half are crafty enough to sew some flaps. It doesn't bother me though. Thanks for your time.
Measure back opening (the plywood sits between the protruding outside edges of the sides that were formed from the rabbets that were previously milled, and fully overlaps the backs of the carcass top and bottom panels). Cut 1/4″ plywood to fit snugly. Even though I have a large cabinet saw equipped with ample outfeed support, I like to make the cross-cut first using a circular saw for a safer, more controlled operation, and then rip to width on a table saw. Be careful when cutting 1/4″ plywood on a table saw, as it can flex, allowing the material to rise above the blade which can cause a dangerous kickback. Use a slow feed rate, apply steady downward pressure when needed, and be sure to use your blade guard for this operation.
Most chisels are beveled on the 2 sides and on the cutting edge, but specialty chisels may only be beveled at the cutting edge. This bevel will be at 20 to 25 degrees down the length of the blade on one side, and flat on the backside. The blade will be between 4" and 7" long. Make sure you get chisels with a grip that fits your hand. If the grip is too small, you won't be able to hold the chisel steady as you work. Be sure to use a mallet or wood hammer when you work, so that you don't destroy the head on your chisel. Keep track of the edge caps, keep them sharp, and oil the metal now and then after you've used them, and they should be good for years. If you don't have the edge caps, get a roll to keep them in. This will prevent them from bouncing around in your tool box drawers and getting damaged.
Don't be afraid to ask if there are internship or apprenticeship opportunities. Even if you're declined, people will know you're looking, and if you continue to hang out in their circles and demonstrate that you'd be a model employee, someone will take notice. There's no shortage of woodworkers, but there is a severe shortage of enthusiastic and phenomenal woodworkers.
I use chisels perhaps more than any other tool in my workshop, so it's a good idea to not cheap out here. A high quality set of bevel edge bench chisels (new or vintage) will last you many years (likely  your entire life) and will be used on nearly every project. I've used some descent affordable plastic handle bench chisels, but highly prefer lighter wooden handle chisels with excellent steel.

To be honest, I loved almost all the 40 bookshelf ideas mentioned here. But I think some ideas like modular bookcases need some expertise, what do you say? Bookcases are something where we can really be creative. Loved the skateboard bookcase(I have never seen something like that, simple as well). You can also include DIY bookshelves with glassdoors(or like closed bookshelves). Triangle bookshelves, diamond bookshelves, U bookcases etc would be some additives to this list (very easy to build)
Picture it: eight people with different skill levels, each trying to design a different project (which, by the way, they have no idea how to do) and hopefully cutting some wood by the third class. Meanwhile, the instructor is running from student to student, and then running to the table saw where a kickback has occurred. It is no wonder that at the end of the class not a single thing has been made and most of the students don't come back.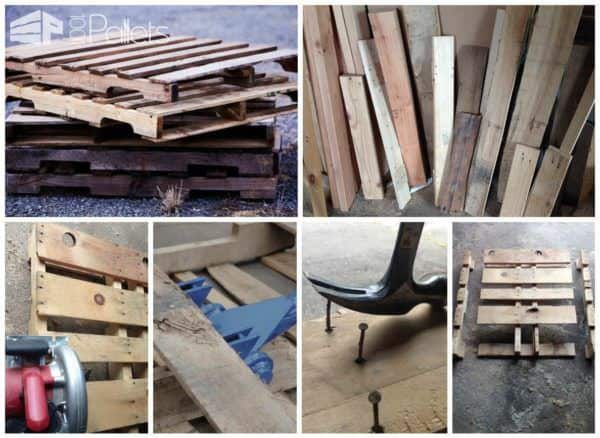 My whole life, I've loved to be creative and make things. Once I got older though, creativity and anything art related really got pushed aside for a more serious career path. After graduating from college, I decided to go to grad school, get my MS in accounting, and then I became a CPA (Certified Public Accountant), and started working in accounting for several years.